Our hotel has a parking space at a rate of 20 euros per night. This car park is locked, it is accessible to type Peugeot 208/ Ford Fiesta cars and requires maneuvering skills. Do not hesitate to contact us for any information or to book it.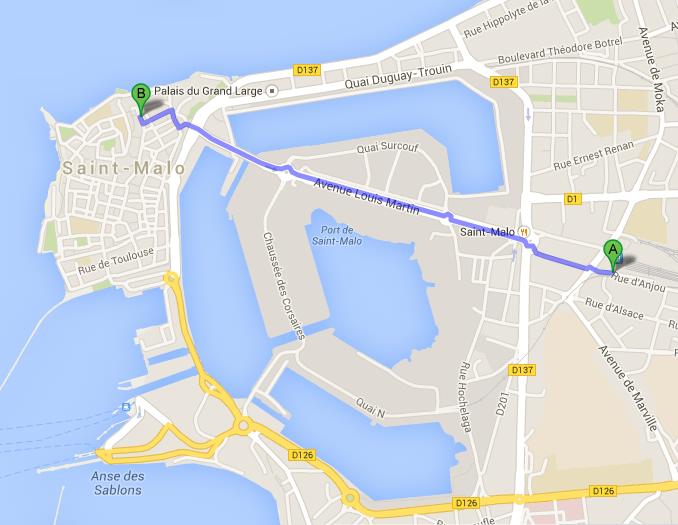 For your stay, the hotel is a 30-minute walk from the TGV station, you will have to take the direction of Plage du Sillon and then walk along it to Intramuros. Buses 1 and 2 also regularly connect the station to Intramuros – final stop, you can buy tickets directly from the driver or via your phone.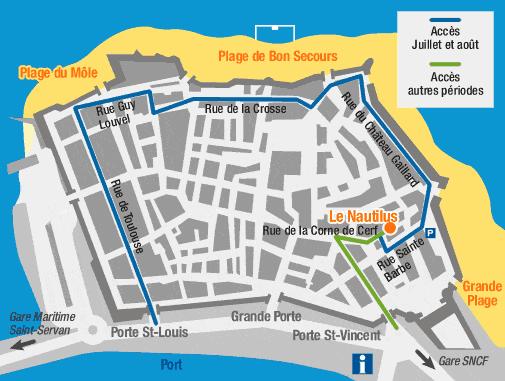 By road, the most accessible car parks are P5 and P7 located in front of Porte Saint Vincent, a 5-minute walk from the hotel. They are free from 8 p.m. to 8 a.m. Please note that during summer, the access to Intramuros is limited and you will have to follow a specific route, you will find below the map of the city and road to follow to reach the hotel.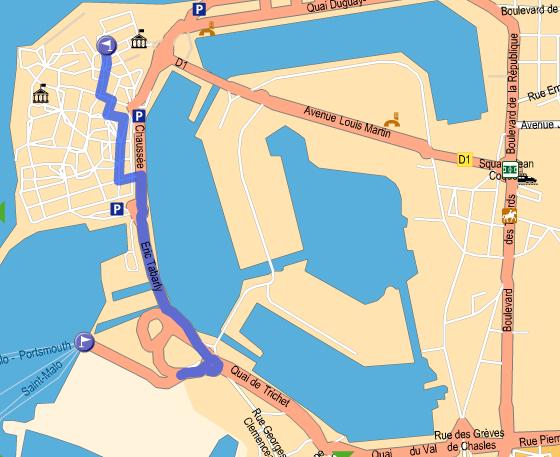 Map of Saint-Malo intra-muros with the hotel location

GREEN SIGNAGE : ALL YEAR EXCEPT july & august, saturday afternoon, sunday, and holidays
BLUE SIGNAGE : july & august, saturday afternoon, sunday, and holidays